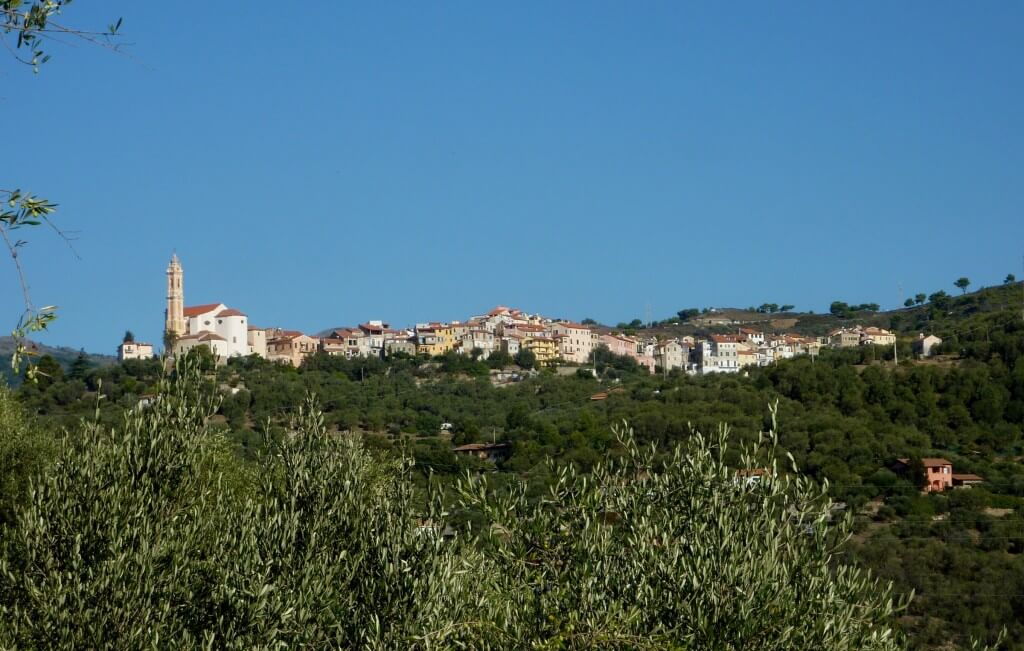 San Lorenzo al Mare - Civezza
<iframe src="https://www.google.com/maps/d/u/0/embed?mid=12oNmGakIUzi5t7kF3iIywyG9x5M" width="640" height="480"></iframe>
Duration: 1 hour and 30′
Difficulty: T
Elevation gain: 230 meters
Let's start in the Piazza Giuseppe Mazzini of San Lorenzo al Mare, once a center of public and civic life of the oriental village, the San Lorenzo "of Porto Maurizio", and take the steep via Castello, the narrow road that during the Middle Ages crossed one of the first urban cores that has been recorded in local history (the "Castle"), going back until coming out on the main road and, after a short crossing, passing in via Terre Bianche.
It is a steep and quite challenging climb, although almost completely asphalted, that runs through a residential area populated by houses with beautiful sea views and that continues always clambering over the hill and the "Hell's Valley", narrowing gradually until becoming a street of service lapping beautiful olive groves and Mediterranean vegetation zones.
Learn more
Continuing on the

main way

,

with

sight

on

Civezza's

village that

dominates

hurling himself

to the sky

,

and

reaching

after about

an

hour of walking

near the oratory

of San

Salvatore

,

according to legend,

seat of the

first inhabited center

,

where

let's

meet

the provincial road

.

Cross the paved road

after 50

meters

,

on the right,

adn

finally found

a

stony

mule track that

,

as

other

mountain

routes

,

traces the ancient

pilgrimage road

called

"

Via della

Costa

" and it is

indicated by a

trail sign

with the image

of a

shell

(

now replaced

in many places

by a

signpost

reading "Sentiero

Liguria

"

).
The mule track climbs up to the down–village of Civezza and, through an underground gallery, until the majestic Piazza San Marco, where stands up one of the most evocative and impressive complexes religious Baroque of the zone and of the Far Western Liguria, where took place the parish church, dedicated to the Saint Evangelist Mark, and the adjacent oratory of San Giovanni (mid–second half of the century XVIII).
From here, following the trail marker, let's take the long "carugio dritu" (Via Dante) that, as a plug, crosses the heart of the historic center offering the view on a compact curtain of medieval row houses and some small and panoramic little squares (as Piazza Marconi and Piazza Carducci), and ending in Piazza Venezia, where resists perfectly preserved one of the "five towers" that marked the village between fourth and fifth centuries, the tower-house "del Rivello" (or of "the Swisses") .
Reached at this point, it is possible going over toward an interesting ring route that crosses olive groves and woods or, alternatively, pointing toward the middle and upper valley, toward Torre Paponi–Lingueglietta or Boscomare-Pietrabruna.