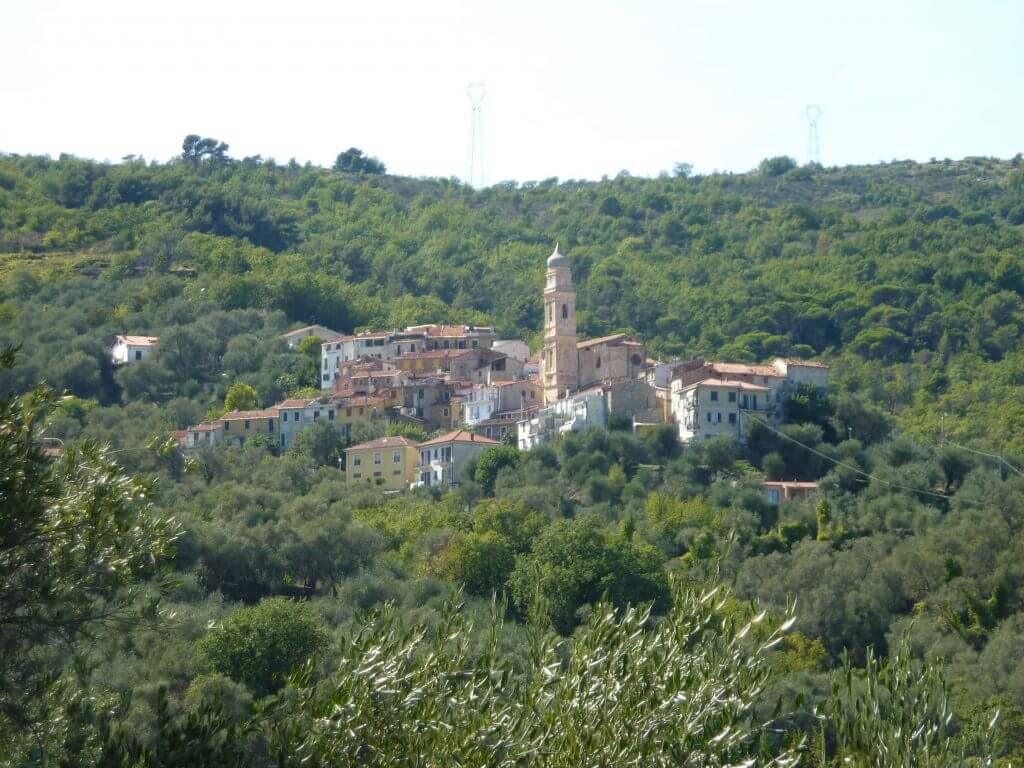 <iframe src="https://www.google.com/maps/d/u/0/embed?mid=1RCLH7t9iwEiyab5fdzT7JSkH9xU" width="640" height="480"></iframe>
Tempo di percorrenza: 4 hours
Difficoltà: T/E
Dislivello: 300 meters
From the little parking standing up in front of the bus shelter of Boscomare, in Via Provinciale, take the paved road and, after about 200 meters, turn on right following the signs for Pietrabruna and taking a characteristic muletrack.
Finally arrived in Pietrabruna and reached in Piazza Giovanni XXIII, move into the narrow alleys lapping the historic center, just below the restaurant-bar "I Cacciatori", and take the steep path climbing up the hill towards San Salvatore, Via San Salvatore.
Learn more
The
muletrack
, which climb narrow and steep
for about
100
meters of elevation gain
, after about 500 meters opens on a paved carriage road, which moves in to the
Mediterranean vegetation,
through rosemary, rockroses, brooms and also olive groves, vegetable gardens and orchards.
Finally arrived to the San Salvatore's pass and near the saint's chapel (end of XVth century), take the broad muletrack on the left with a wonderful open sight over the sea and San Lorenzo al Mare's bay and Arma di Taggia's one. Follow the signals of the methane pipeline on the right and, after a wide clearing, keep the right moving up to the Seven Fountains pass; from here, descend along the mountain crest always keeping the left and come initially to the wide open space of the methane pipeline and, therefore, coasting along some little "houses" (also called "casette" or "supenne", these buildings are typical houses and seasonal shelters from architectural archaic characters, plunging in a thousand-year tradition, that one of the first Mediterranean peoples), pass under the trestle and, always keeping the left, reaching a wide mule track that runs through woods of hornbeam, oak and arboreal heather..
The mule track after about 600 meters becomes paved again, and brings in Via Gioberti at Boscomare, where our tour ends.