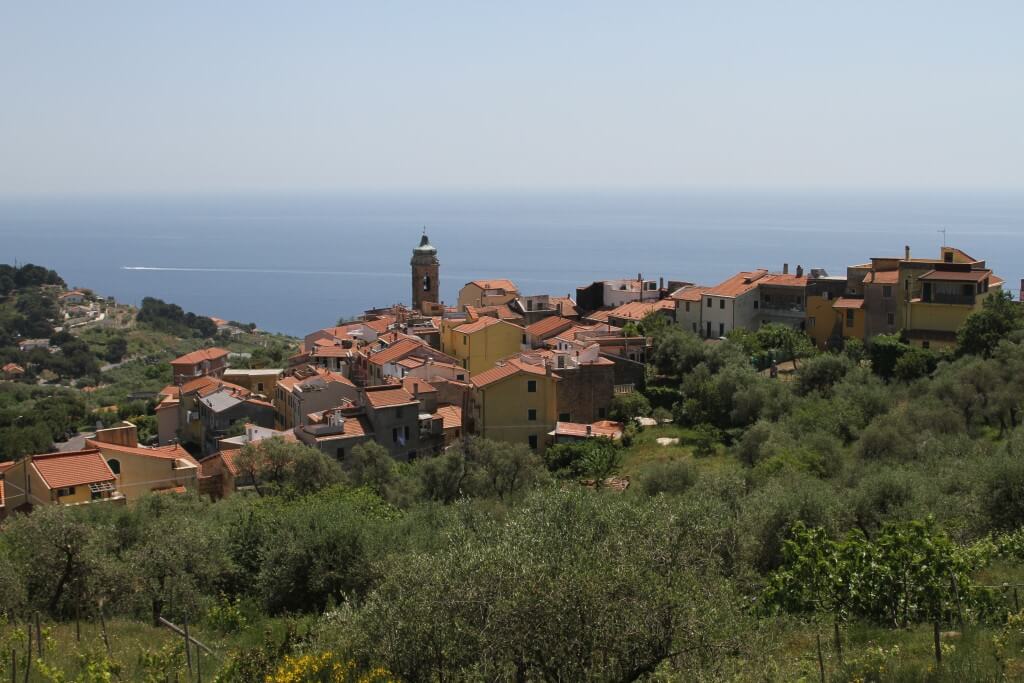 <iframe src="https://www.google.com/maps/d/u/0/embed?mid=1Xy_0XDyldbA9fevxpjIjYNn8ttQ" width="640" height="480"></iframe>
Duration: 2 hours
Difficulty: T
Elevation gain: 250 meters
From the monumental building of the ex hospital "Giuseppe Barellai" (1920-1930), let's cross the Via Aurelia and let's take the long asphalted climb to Piani Paorelli, that appears in front of us, until reaching the green area and the playground near the intersection street; from here, take the main road without making any deviation and, thus, continue along the asphalted climb to meet its natural straight continuation, that enters between cultivated gardens, strips of olive trees and gerbidi and that, little by little, becomes a mule track ever closer that gradually winds through the Mediterranean vegetation offering a spectacular view of the sea.
Keep climbing along the stony trail, the "Via della Costa", always taking as reference the motorway viaduct up to find and get across the provincial road, where is placed the beautiful bus shelter painted from the artist Gregorio ('Greg) Mancino during Summer 2015, and, immediately in facing, the alley of Via San Giacomo, one of the traits which formed the long route (the "Camino") of Santiago de Compostela and that, today as a time, leads directly through the historic center of the village of Costarainera.
Learn more
Ended

the

short straight

, reaching

the new charming

church square, Piazza San

Giovanni

Battista, where it is possible admiring a valuable religious complex formed

by the homonymous

baroque parish church and the adjacent oratory of St. Charles Borromeo, or the Holy Trinity (first half of the eighteenth century)
.
From here, keep climbing up through the steep alley of Via Sant'Antonio, which is the natural continuation of Via San Giacomo and that leads straight into the stratified history of the village, between ancient crossroads and tower-houses perfectly conserved and, higher and higher, beyond the walls of the last houses, to one of the most fascinating and evocative sites of the whole valley, the hill of Saint Anthony the Abbot's church (XIII-XVII centuries), a truly jewel of the Far Western Liguria medieval architecture.
After a dutiful stop in the quiet peace of this place so rich in history and charm, keep going on the left, along the unpaved trail that descends in "Ciose" region and to the carriage road leading towards Cipressa, walking on the sidewalk and enjoying the wonderful view that sweeps over the see, from Piani Paorelli to Aregai.
Before reaching the village of Cipressa, after a few hundred meters along the panoramic sidewalk, on the left, let's take a mule-track that, at first unpaved, becomes a footpath flowing towards the sea and penetrating between silvery olive groves, green fig trees, vegetable gardens and uncultivated lands; reached its final stretch, the trail comes out again on the road (Via Pagano) and, keeping the left, it will lead us to the parish church of Piani Paorelli and, therefore, to the Aurelia and in front of the ex Hospital "Giuseppe Barellai".