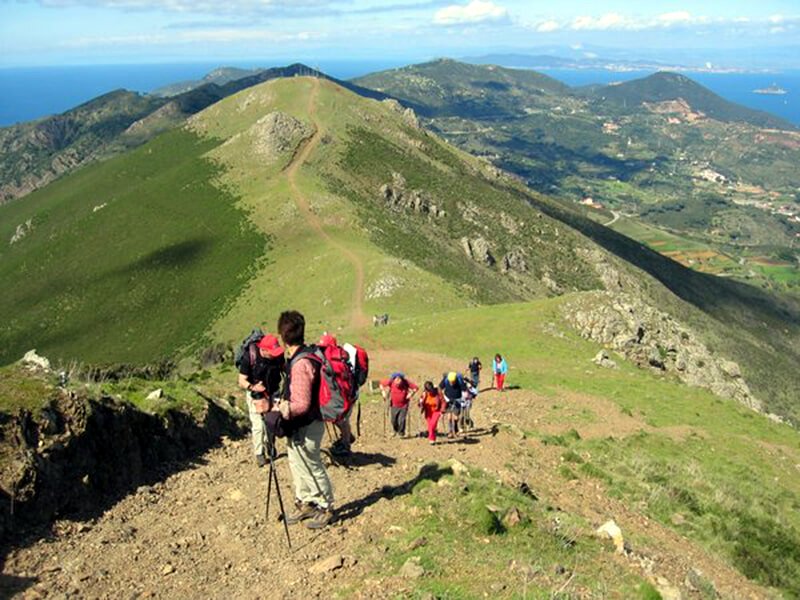 <iframe src="https://www.google.com/maps/d/u/0/embed?mid=1CHk7j-QpHi6PhGzlzbg5pXxhqrE" width="640" height="480"></iframe>
From the sea to the interior as far as the highest summits that can reach 1000 metres in altitude, the San Lorenzo Valley offers a variety of interesting excursions which anyone can take part in, throughout the year. Walking in a wood, lying on the grass, taking on a mountain trail, all things which guarantee benefits to the body and mind, increasing one's well-being and allowing one to find renewed energy.
The  sheer variety of paths allows one to choose according to individual experience and personal interests. It is possible to choose short walks with a slight elevation gain, which are also suitable for practising Nordic Walking, or walks of E difficulty lasting over five hours, with elevation gains in excess of 800 metres.
The paths and mule tracks often intersect with each other into a web which allows you to go from cultivated land to areas which can be barren or populated by Mediterranean wildlife and vegetation. It is possible, if one is patient, to encounter squirrels, foxes, wild boar, kestrels, buzzards, short-toed eagles, upupas, owls, little owls, barn owls, according to the season.